Yesterday, I almost fired a client. For the past year, he had been depressed about work. He had been looking for a new job and sending out resumes. He had zero social media accounts for networking purposes (something about principle) and he hadn't attended any networking events. He wasn't hussling to change his situation. He built a cave on his couch and had been hibernating there for a year, outside of work. So I decided to put him on an 8-week fat loss challenge with eight of my other clients. I asked him if he was up for it. He said yes, with the caveat that his full effort might not be there- already defeated before he started.
I knew that this challenge would help him make changes in his life, teaching him that effort and hard work were the only things under his control. He sent me pics of his first day's meals. Needless to say, I was disappointed. He wasn't even trying. I could sense it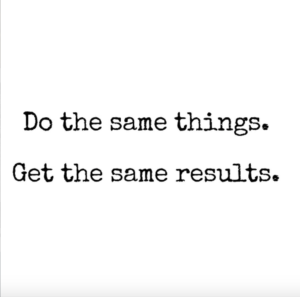 through the intent and content. "I'll give him a few more days," I thought. Nothing changed.
So I made the decision to let him go. Listening to a talk by Gary Vaynerchuck on YouTube inspired me to think about what I was going to say. I was going to give him the speech about ho lucky he was. He was a white male born in the U.S. He hit the lotto and he had wealthy parents that paid for his expensive DC apartment. I was going to go into how my dad raised me by himself in Queens, NY in the mid seventies, how I never saw him because he was working 16-18 hours a day, seven days a week, how I was raised by television shows like the Cosby Show, Three's Company and the Jeffersons, how I had my first job when I was 8 years old and hadn't stopped working since. I was going to tear him a new one. I knew no one in his life was going to step up